Student already contribute a number of years to our projects on fresh and salt groundwater in the coastal area. Sometimes with nice reports, sometimes with great results, article worthy! As such, this made that we are a strong supporter of guiding students through internships or thesises (both MSc and PhD)! We have already had students from Dutch universities (WUR, UU, VU), Universities of Applied Sciences (Zeeland, Larensteijn) and institutions like UNESCO-IHE. Foreign (PhD) students were welcome (Universities of Ghent, Florence, Bologna, Rome (La Sapienza)).
We have quite a few new topics, from numerical modeling to water system analysis using monitoring techniques. Just contact us, or the students below. Till hears!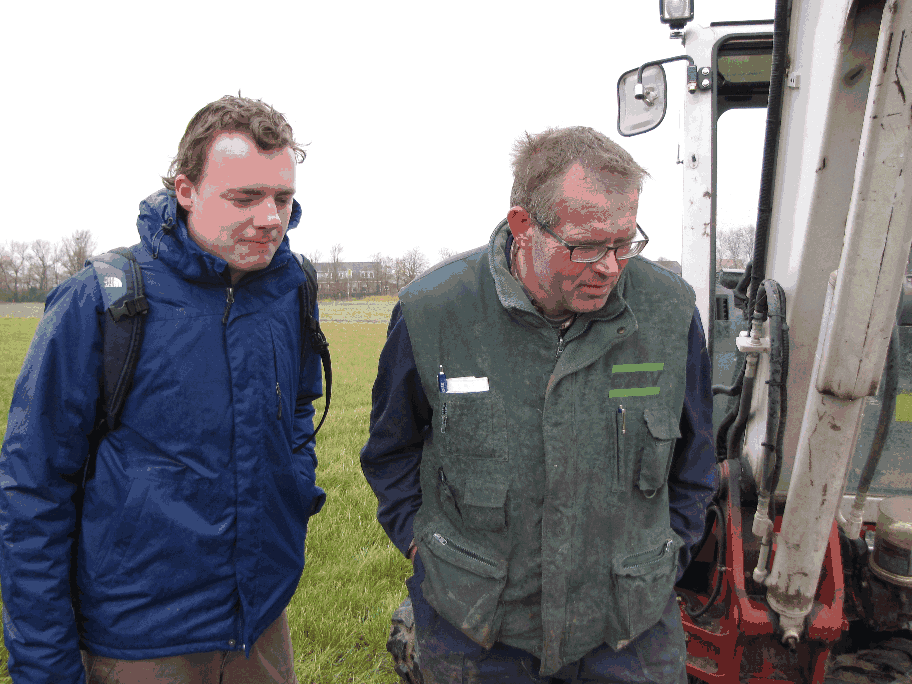 |
New topics:
Feasibility Study The Coastal Collector
Vulnerability Study: Upscaling rainwater lenses throughout the Southwestern Delta:
Research on salinisation processes in the Brabant Delta: causes (deep) hydraulic head decline in North Brabant salinization?
Modeling of submarine groundwater discharge along an extended coastal stretch
3D Modelling salt water intrusion in the Bengal area
info: gualbert dot oudeessink at deltares dot nl
PhD positions:
PhD Candidate "Rapid regional mapping of fresh-saline groundwater distributions and hydrogeological properties using airborne geophysics": more info soon
Examples past studies:
2005
Beatrice Giambastiani, Uni of Bolgona, Italy, Saltwater intrusion and water management in the unconfined coastal aquifer of Ravenna (Italy): a numerical model J. Hydrol. 340, 1-2, 91-104, 2007.
2006
2007
Bas de Veen en Sjors Stevens, VU Amsterdam, Monitoring campaign rainwater lenses in the province of Zeeland (in Dutch)
Corne Prevo, HZ University of Applied Sciences, Aquatische Ecotechnologie: Rainwater lenses in the province of Zeeland (in Dutch)
Francesco Sergi, La Sapienza, Roma, Italy, Salinisation processes in the Province of Zeeland, the Netherlands
Marian Koskamp, Wageningen UR, Model study of chloride concentration in soil moisture and shallow groundwater in a saline seepage system, draft report
Valentina Marconi, Uni of Bologna, Italy, Characterization of shallow fresh groundwater lenses in the Province of Zeeland with 2D geo-electrical surveys
Vesna Tripkovics, UNESCO-IHE, Salt water intrusion in The Province of Zeeland, the Netherlands - water system analysis and numerical modeling
2008
Tommaso Letterio, Uni of Firenze, Italy
2010
2012
2013
2014
2015